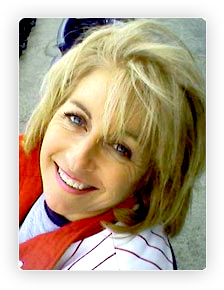 Jane Lopoten

The Jane Lopoten School Of Dance has achieved a reputation throughout the dance world for the superior quality of its education and artistic training. Under the artistic direction of Jane Lopoten, Jane Lopoten School of Dance aims to create true contemporary dancers – trained equally in classical ballet and modern dance.
Every student is evaluated throughout the year. We understand that children take dance classes for various reasons. Some take dance for recreation, some for social reasons and others may desire a career in dance.

I over see this dedicated staff, as well as teach and choreograph. While I enjoy teaching tap, ballet, jazz, hip-hop and creative dance, my greastest joy is inspiring our younger students. I've been inspiring dancers since opening the studio in 1978.

I've been dancing since I was 3 years old, starting at my mother's dance studio and taking classes at various schools in the Pennsylvania and New York areas. I have also taught my creative dance program to hundreds of teachers across the United States at various seminars.

I am also the creator and founder of Yahsercise. Young at Heart Seniors exercise program. I teach an exciting and fun exercise program at many nursing homes and retirement centers. This program was designed for seniors who can only exercise sitting in wheel chairs or regular chairs. I incorporate many props such as tambourines, marching sticks, balloons, plates, cones, a parachute and more in order to make the class very exciting and fun. Their enthusiasm when I arrive is so heart warming.The class has made a huge difference in the lives of these seniors.

I take pride in presiding over a studio that has been in the same location for decades and enjoys a reputation for the finest dance studio in the area.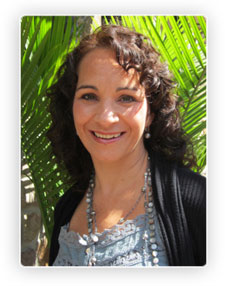 Kristine Izak

Kristine Izak earned a Presidential Scholarship and graduated Summa cum Laude from DeSales University with a BA in Dance Choreography/Perfomance. As a member of Sykozkryli Ukrainian Dance Ensemble, NYC, and Voloshky Ukrainian Dance Ensemble, Phialdelphia, she performed at venues in the Northeast U.S. and on tour in Europe. Musical theater credits include "George M!", "A Chorus Line", and "Evita", and commisioned choreography for "Camelot", "The Fantastiks" and "Godspell."
For over 23 years she has been teaching and choreographing at schools in the area and at summer workshops in the Catskills. She is Artistic Director of Ukrainian Dance Camps - summer programs in New York. Kristine also volunteers at local summer camps teaching dance and creative movement to visually impaired and physically disabled children. She considers Jane's school home base, and is proud to be celebrating her 22nd year at the studio. She owns and operates her own mural painting and graphic design business - Dancing Line Murals.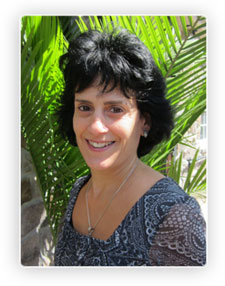 Carol Delisio Hebert

Carol Delisio Hebert is a graduate of the Hartford Conservatory and earned her BFA in Dance Magna cum Laude from the University of Massachusetts at Amherst. After graduation she furthered her training in NYC and performed with several dance companies and independent choreographers. She has studied with a variety of master teachers at workshops and festivals and continues to do so.
Teaching credits include the New England Dance Conservatory, the Hartford Conservatory, and adjunct positions at Elms College, Springfield College, Mount Holyoke College, and the Hartt School. Additionally, Carol has been a summer teaching artist for the Philadelphia Arts and Education Partnership, and instructor/ choreographer for Tri-PAC summer theater camps.
Her choreography has been performed by the UMASS University Dancers, Springfield College Dancers, New England Dance Theatre, and in the Tri-PAC production of "A Christmas Carol: the Musical". Currently Carol teaches throughout the Delaware Valley, and performs with Tap Ties of Bethlehem, PA and Tap Team Two of Philadelphia. This is Carol's seventh year at the studio.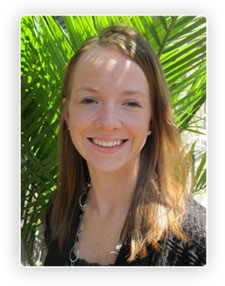 Jennifer Kransbluky

Jennifer Kransbluky has received her dance training at the Jane Lopoten School of Dance and for about nineteen years, she has studied a variety of dance forms; Tap, Ballet, Modern, Jazz, Lyrical, Hip Hop and Pointe. Jen began her teacher training as a teenager, in the studio's Student Teacher program. She worked as an Assistant Teacher under Jane Lopoten and is now in her sixth year as a staff member, teaching creative dance classes through young teens in all dance forms.
Jen has also been an instructor at Miss Sharon's School of Dance located in Ambler, PA for the past four years. In January of 2011, Jen graduated with Honors from Temple University with a Bachelor's degree in Elementary and Early Childhood Education. Currently, she is working at Kindercare Learning Center in Blue Bell, PA and as a substitute for Substitute Teacher Service.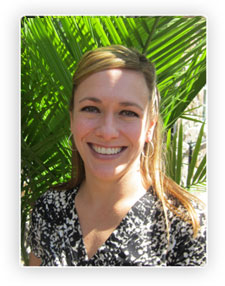 Johanna Wood

Johanna Wood has performed and studied with such companies as Arizona Dance Theatre, Arizona Metropolitan Ballet, Cincinnati Ballet and Ballet West. The majority of her training was through the Royal Academy of Dance (RAD) syllabus based in London. As a young adult, she lived and studied the RAD syllabus in Toronto. She received the highest grade of Honours on every RAD examination completed. She won first place in various dance competitions, including Phoenix Theatre Guild and Arizona Dance Guild competitions.
She was accepted into Arizona State University's Able & Ambitious program before graduating high school, and received a dance scholarship to Allentown College of St. Francis De Sales. She began teaching at Arizona Dance Studio in 1987, and then joined the studios of Jane Lopoten and Sharon Rosenthal in 1990. She currently teaches all pointe technique classes at Jane's studio, as well as ballet and jazz classes at both locations. She introduced hip hop dance at Jane's studio over a decade ago, and is currently teaching the advanced hip hop classes at the two studios. She enjoys taking classes and keeping updated through conventions and professional development opportunities for teachers.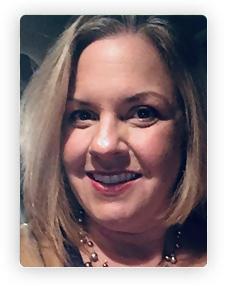 Leah Melling DeCesare

Miss Leah has been a part of the Jane Lopoten School of Dance family since 1981, when she started classes with Miss Jane as a little girl. Her training also includes many tap master classes and workshops from teachers such as Henry leTang, Dianne Walker, Savion Glover, Jason Samuels Smith, and Derrick Grant. She had the privilege to train with Nicole Hockenberry in Bethlehem,Pa. for 5 years, and be a part of her T.A.P. Company. She taught at Miss Jane's studio and Miss Sharon's for 13 years before moving to Florida. In Florida, she taught at Performer's Edge Dance Center in Davenport for 12 years. She is excited to be back in Pennsylvania and working with Jane again!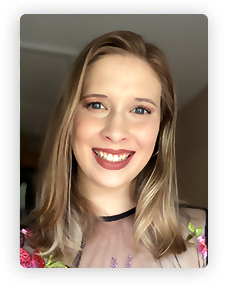 Amanda Ortner

Amanda Ortner is excited to celebrate her first year teaching at Jane Lopoten School of Dance! She started her dance training at the age of eleven in her hometown of Manahawkin, NJ, where she studied and competed in Tap, Ballet, Pointe, Jazz, Lyrical, and Contemporary. She graduated Summa Cum Laude from Rider University with a B.A. in Arts and Entertainment Management, and a minor in Dance in December, 2020. The majority of her college dance studies focused on Modern technique, Pilates, and Mind/Body connection through dance science. During her college years, she performed in the semi-annual Dance Department showcase, and danced in and choreographed for the Rider Dance Ensemble. She continues to train at Koresh Dance Company and at local workshops. Additionally, she has experience working for several performing arts companies and with Groove Dance Competition on the production team. Amanda is currently teaching at a couple studios in the Philadelphia area, and works full time at the University of Pennsylvania.